Bowlers power Bangladesh Emerging Women easy win in 3rd One-Day
April 8, 2021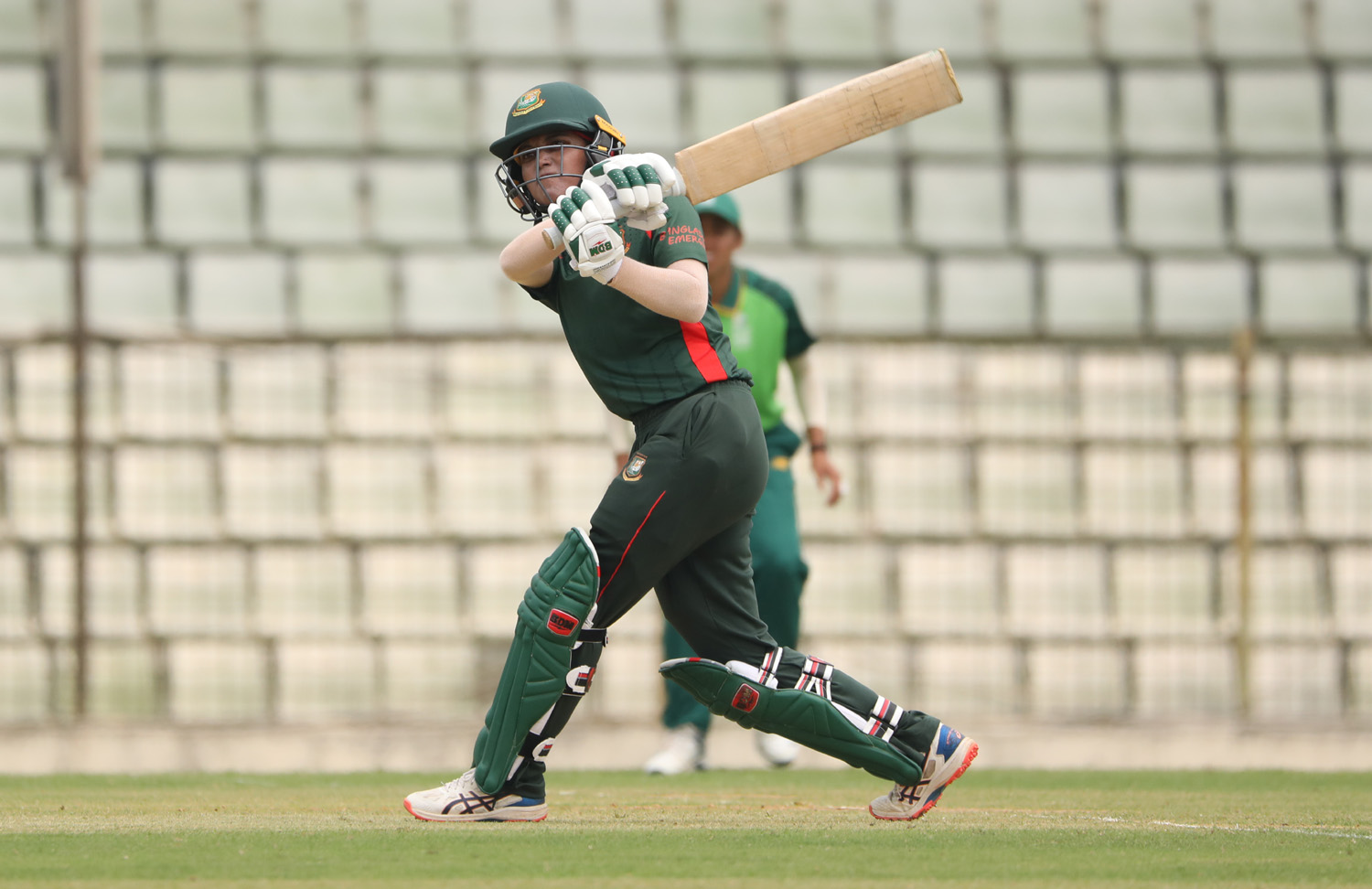 South Africa Emerging Women Tour of Bangladesh 2021
Third One-Day Match
Venue :
Sylhet International Cricket Stadium, Sylhet
Toss :
South Africa Emerging Women won the toss and opted to bat first.
South Africa Emerging Women :
92/10 in 33.3 overs (Bosch 30, Steyn 19, Andrews 18; Rabeya 3/15, Ritu Moni 3/16, Nahida 3/25)
Bangladesh Emerging Women :
93/4 in 28 overs (Murshida 46, Pinky 16, Joty 13; Jones 1/5, Jane 1/17, Andrews 1/23)
Result :
Bangladesh Emerging Women won by 6 wickets.
Player of the Match : 
Rabeya. Bangladesh Emerging Women keep on winning as they sealed the One Day series against South Africa with two matches left. They defeated South Africa Emerging Women by 6 wickets to take 3-0 lead in the 5-match series. Rabeya, Ritu Moni and Nahida shared 3 wickets each to bowl out South Africa Emerging Women for just 92. Despite losing couple of wickets, Murshida's 46 helped Bangladesh Emerging Women to win the match comprehensively in 28 overs. Fourth match of the series will be held on April 11 at the same venue.